3-day private expedition
Experience the high alpine mountain terrain of Lapland for 3 days where you travel in roadless land with snowmobiles and dog sleds in the best possible way.
Scroll down
Duration
3 Days (approx.)
Location
Kiruna, Lappland
Included in price
Transfer from and to Kiruna aiport
Driving your own snowmobile including full insurance
Driving your own sled dog team
Loan of snowmobile helmet, two-piece hooded jacket, shoes, mittens, goggles, and balaclava
3 overnight stays with full board from dinner day 1 to breakfast day 4
250 kilometers/155 miles through the most stunning arctic landscape
Useful to know
You must be at least 18 years old and hold a valid driving license
The experience is privately guided for your own party
250 kilometers/155 miles through the most stunning landscape
You do not need to have previous experience of managing your own snowmobile and your own sled dog team, but you should be in good physical health
The guides may implement a different journey plan than that described after conducting risk assessments, in part due to the weather
Day 1
Transportation to the lodge from Kiruna airport or train station transportation
Check-in at the beautiful lodge where we will also equip you with a two-piece down jacket, snowmobile helmet, winter shoes, and goggles
Meet and greet the team
Together with the guide, we go through the route, the safety equipment, and an action plan in case of an accident, we run a shorter snowmobile tour where you can familiarize yourself with your snowmobile for tomorrow's magnificent adventure. After the tour, a hot sauna and a 2-course dinner with a local connection await.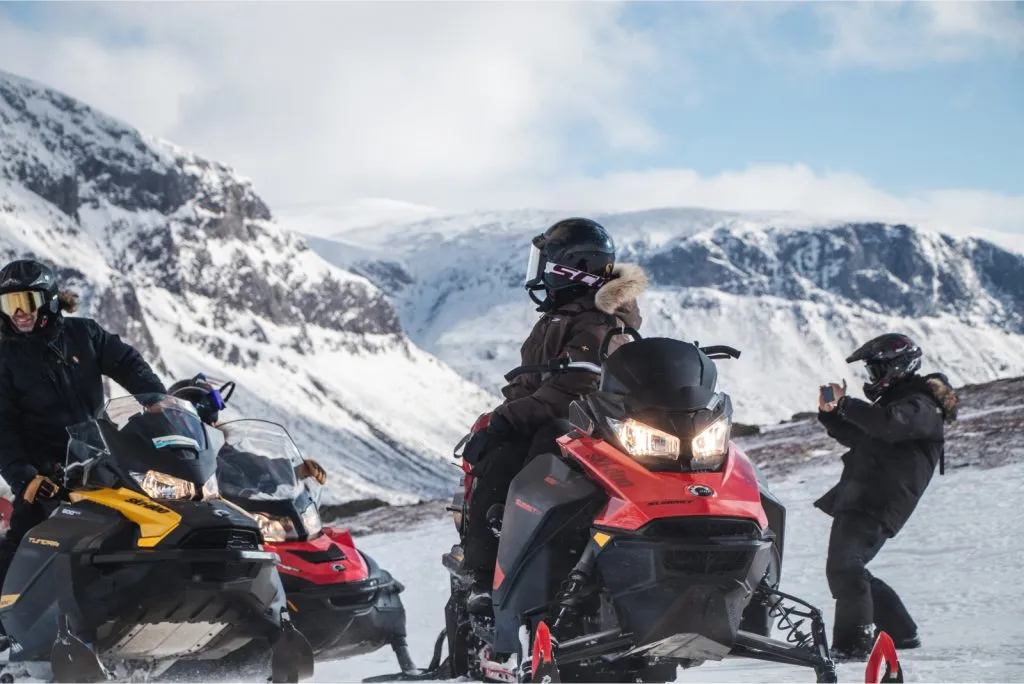 Day 2
From Mattarhakka – Northern Lights Lodge, we travel by snowmobile to a valley of breathtaking beauty across the frozen Arctic tundra.
Through an incomparable alpine area until we reach the foot of Kebnekaise, Swedish Lapland's alpine massif, and its highest peak where the mountain station offers a delicious lunch with an absolutely stunning view.
The snowmobile safari continues through Lapland's unique and high alpine mountain area to the famous Kaitumriver where camp Tjuonajokk is beautifully situated next to the river bank. Here we enjoy a three-course dinner to the music of a crackling fire, relaxing and reflecting in a wood-fired sauna in the evening.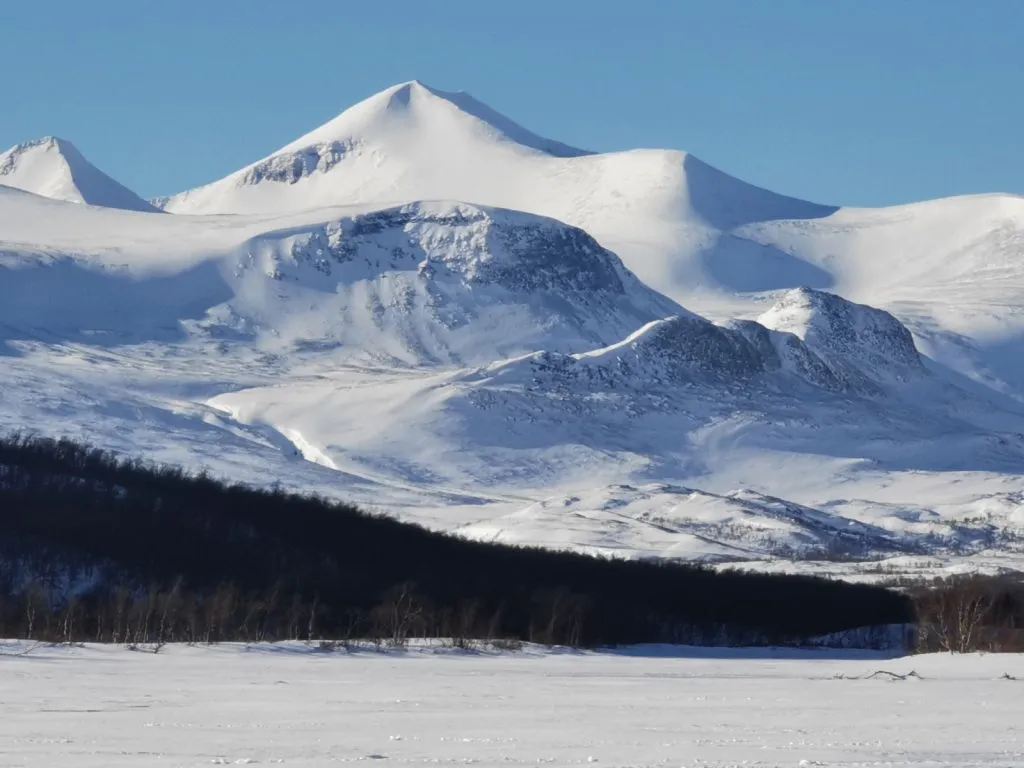 Day 3
From the banks of the Kaitum River, the snowmobile tour continues past the low mountains down into the coniferous forest and up to my friends in the mountain village where you saddle up and get to experience driving your own sled dog team in the absolute best way.  After a full day with the 4-legged friends, we round off with dinner at the lodge, Team Alex serves a journey with flavors from all over Lapland covered by 5 courses.
Day 4
Departure from Kiruna.
Welcome to a unique mountain tour with over 250km of experience.
Have any questions?
Give us a call or write by using our contact form.
Contact us
Ready to start your adventure?